My Activities
"Collecting is a basic instinct of human nature and book collecting is one of the noblest among the collecting passions" (Richard Mummendey)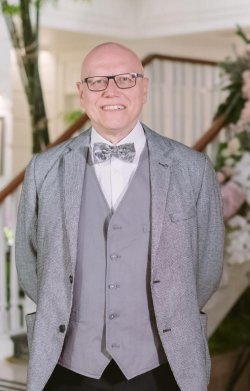 I welcome you to the pages of our website, with which I would like to share with you my continuing enthusiasm for the antiquarian book trade.
I invite you to browse through my offer of modern scientific publications and fine old prints, online or in my printed catalogues. The thematic range of my antiquarian bookshop includes history and regional studies from antiquity to contemporary history, the diversity of jurisprudence and history of law, political science and the history of political ideas, economics, sociology, social philosophy and history of science.
My offer is intended to appeal to scholars and lawyers as well as laymen interested in science. It is intended to be an attractive contact point for academic libraries as well as for passionate private collectors and bibliophiles.
The small series "AVKB-Edition" will additionally bring together some texts, monographs and bibliographies that are out of print or difficult to access and make them available as reprints in hardback book form. The range of topics is oriented towards the antiquarian book trade. Smaller texts will also be made available for free online download.
As a dealer, I am always looking for suitable books and libraries from my range of topics. Offers are always welcome, viewing appointments can be arranged at short notice.
We are looking forward to your orders, inquiries, suggestions or your offers. Please also register for my newsletter, with which I would like to draw your attention to special offers once or twice a month.