DAHLMANN,J., Das Mahâbhârata als Epos. Berlin 1895. AVKB-Edition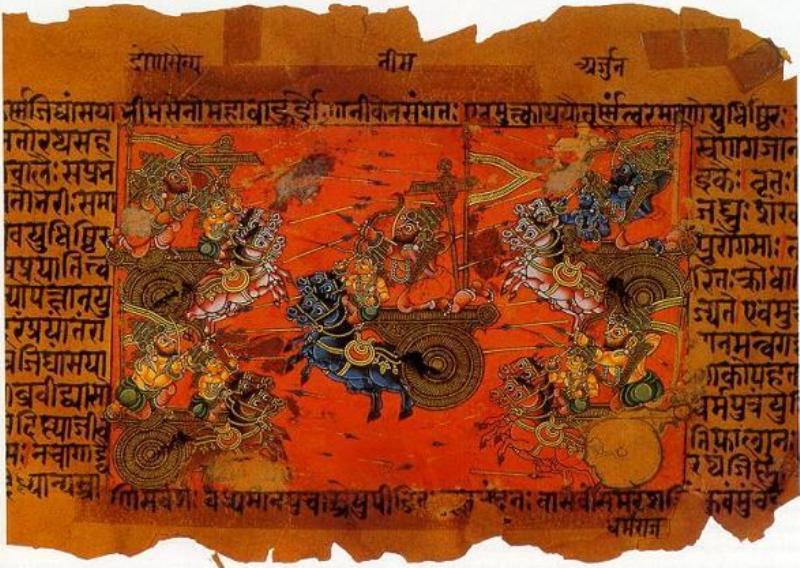 Das Mahâbhârata als Epos und Rechtsbuch. Ein Problem aus Altindiens Cultur- und Literaturgeschichte. Berlin, Verlag von Felix L. Dames, 1895. (Nachdruck: Offenbach am Main, AVKB-Edition 2020).
8vo. XIX, 302 Seiten, 2 Tabellen im Anhang. Halbleinen.
″There are many indications that the Mahâbhârata, which has often been cautiously circumvented in the past, will be at the forefront of indological research in the near future. There is hardly any doubt that the order and processing of the immense material available in the epic promises the most important results for almost all branches of Indian cultural and religious history. Dahlmann's book is therefore all the more welcome as we can regard it as a 'Prolegomena for a historical-philological treatment of the Mahâbhârata' after the preface; but it is also in itself a significant phenomenon, for it marks a decisive progress in the assessment of the epic. As a first work, the book is admirable for the enormous amount of work it contains, for its expertise in almost all fields of Indology, and for the boldness with which the author has tackled his task" (Literarisches Centralblatt für Deutschland 1896, No. 14). – Joseph Dahlmann (born 1861 in Koblenz, Germany, died 1930 in Tokyo) joined the Jesuits in 1878. He studied Catholic theology and philosophy at the Ignatius College Valkenburg (Netherlands) and the Jesuit College Ditton-Hall (Shropshire, England), but with a strong emphasis on comparative linguistics. He studied oriental studies at the universities of Vienna (1891-1893) and Berlin (1893-1900). In Berlin he studied Indology and Sinology and received his doctorate there. This was followed by research trips to China and India. In 1908 he was the first German Jesuit to be called to Japan by his order at the request of Pope Pius X. In 1913, Joseph Dahlmann co-founded Jôchi Daigaku (today: Sophia University), a private Catholic university in Tokyo, where he taught German literature and Indian philosophy. From 1914 to 1921 Dahlmann was also professor of German language and literature and classical Greek at the Imperial University of Tokyo.
Order Number: 1460CB
Rare Book: EUR 129,--